Congratulations to Jack Kavanagh from Australian Airconditioning Services, for winning the Pre Apprentice Award for Western Australia, at the AMCA Annual Industry Achievements Awards.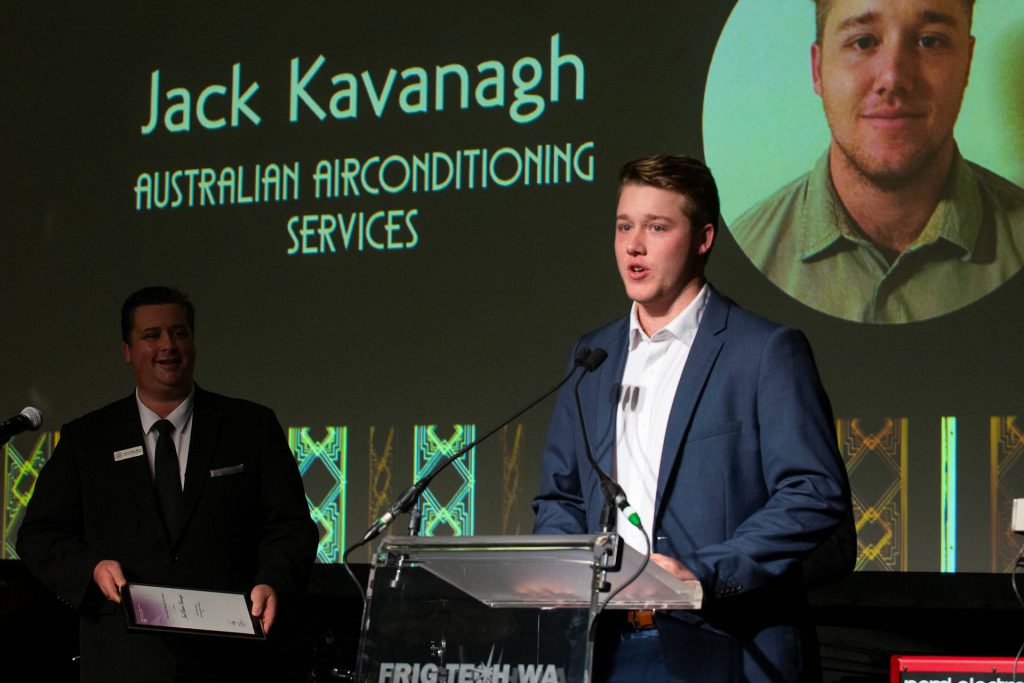 It is a huge honour to be recognised by the HVAC Industry as being the highest achiever in Western Australia and Jack has won the first award in his career, a great start.  Jack follows in the footsteps of several of his peers both past and present within Australian Airconditioning Services, who have also received many AMCA awards, including but not limited to Apprentice of the Year, Best International Student and Best 2nd Year Apprentice.
Jacks is a friendly, kind and hard working individual who displays the company values during his working day, with his excellent work ethic and outstanding attitude to our customers, he shows great potential for a promising future within Australian Airconditioning Services and is a great asset to the Industry.
Australian Airconditioning Services are proud to have been sponsoring and training apprentices for over 20 years in Western Australia and are a great believer in giving back and reinvesting in our Industry.  Jack is one of our high calibre staff and it's a proud moment to see him recognised by winning this Industry Award.