Australian Airconditioning Services is proud to be the first HVAC company in Western Australia to achieve SAI Global certification in all 3 International Standards:-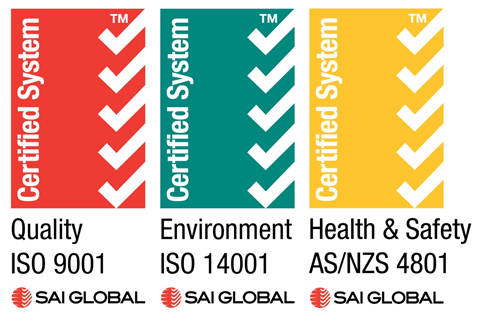 AS/NZS 4801:2001 Health and Safety Management System
ISO 14001:2015 Environmental Management System
ISO 9001:2015 Quality Management System
SAI Global have the highest level of standards and was no easy feat to achieve, as the saying goes "Anything worth having doesn't come easy".
We were delighted when all of our hard work paid off and we achieved certification in all 3 International Standards, making us a rarity in our Industry, and once again a huge sense of achievement when we passed this years follow up Audit.
Once achieved our dedicated team constantly review, monitor, improve and audit our systems and processes, prioritising Health & Safety, Environment Management and Quality Assurance (HSEQ) to allow us to continually go above and beyond to offer the highest level of service.
Occupational Health & Safety Management System
We are committed to our workplace and work sites surpassing safety requirements in addition to protecting our employees, clients and community and keeping them free from harm.
Environmental Management System
We have reduced our impact along with our client's impact on the environment through our consultation services, energy efficiency audits and equipment monitoring.
Quality Management Systems
We have built an entire new management system ensuring every project follows the same, consistent processes leading to superior outcomes.
Each system holds the most recent SAI global certification and we consistently revise and update our systems as we pride ourselves on excellence.
Achieving the above certifications proves our commitment and achievement to our clients, staff and other stakeholders. Giving confidence that we provide the highest level of service, whilst delivering outcomes that exceed expectations and setting standards within our industry